Law In Sport review: Guidance For Athletes On Social Media Use And Reviewing Historic Posts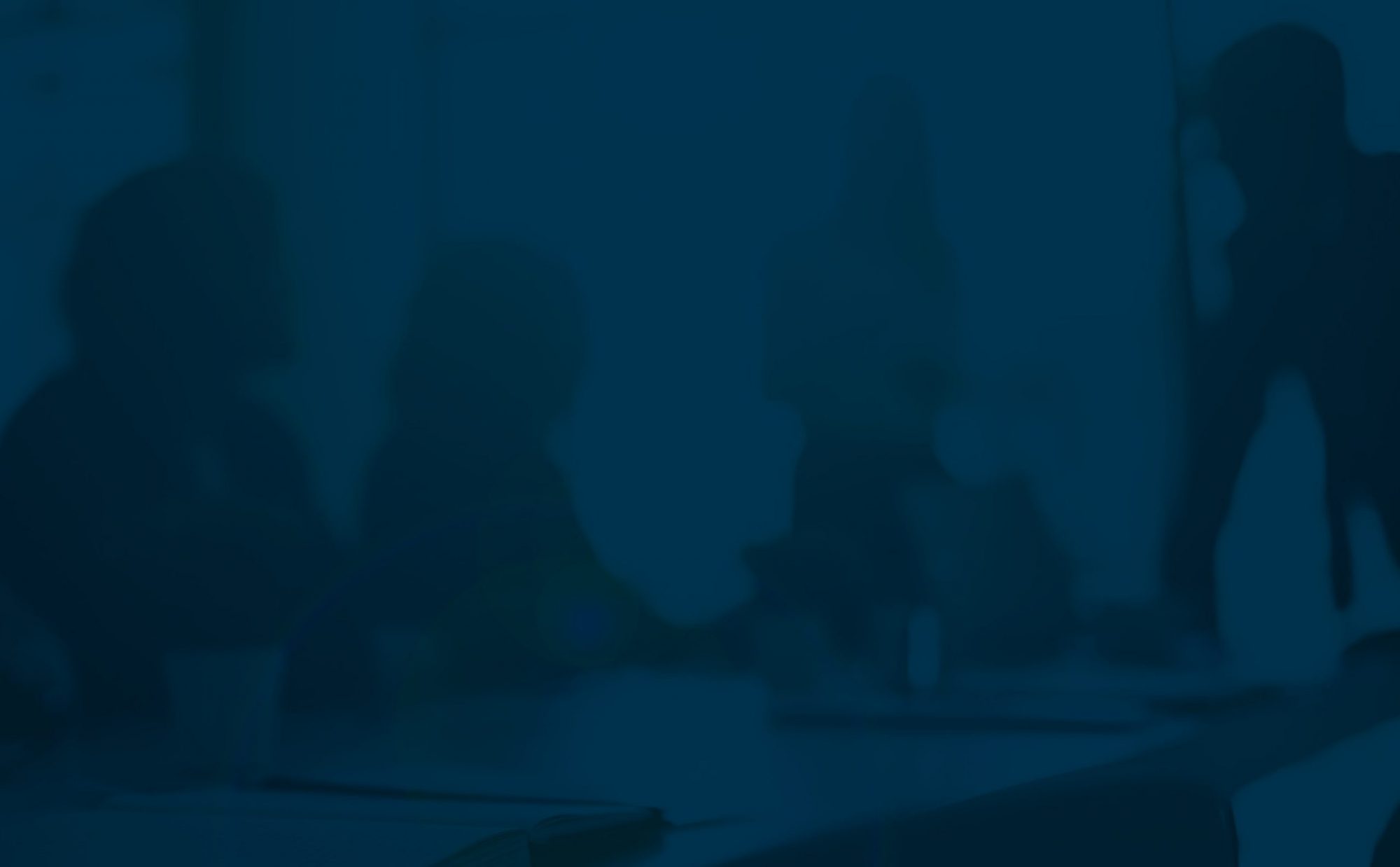 This article was originally published by Law In Sport on 15 July 2021 and is reproduced with their kind permission.
In May, England and Sussex County cricketer Ollie Robinson became the latest professional sportsperson to find themselves at the centre of a

media storm

[1] over previous Twitter posts, highlighting again the scrutiny that historic social media will attract when entering the public eye.
The tweets themselves (which are not repeated here), were posted eight years ago when Ollie Robinson was a teenager but are certainly odious by any standard or in any era. Comprising a series of sexist and xenophobic comments – including the use of highly offensive, racist terms – Robinson has acknowledged[2] that his tweets were "inexcusable" and has spoken of his regret and shame at having made such remarks, apologising "unreservedly" for the offence they caused. The publication of his tweets in the press also overshadowed a planned 'moment of unity' between the national side and Test series opponents New Zealand, with the England side wearing t-shirts bearing anti-discrimination slogans on the morning that the story broke.
For Robinson, the impact of these comments being unearthed has been immediate, and significant. Having only just broken into the national side for the First Test against New Zealand, he was suspended[3] from all international cricket and faced disciplinary action by the England and Wales Cricket Board, which has since ruled[4] on 2 July that Robinson should be suspended from playing cricket for eight matches (five of which will be suspended for two years). This is not to mention the public condemnation that Robinson has attracted, and despite the Culture Secretary commenting in Robinson's defence, tweeting that the ECB "gone over the top by suspending him and should think again"[5], there can be little surprise generally that the governing body had felt compelled to act as it did.
Reputationally, it is also a long journey back for Robinson. Without detracting from the seriousness of his – or indeed any – comments of this nature, this article examines some practical steps that athletes can (and should) take to assess their social media conduct and their historic posts to protect their careers. Specifically, it looks at:
Potential repercussions of social media use
– The permeance of fleeting comments
– Possible repercussions
Potential Repercussions Of Social Media Use
It is unclear to what extent, if any, Robinson had paid attention to his social media profile in recent years, reviewed his earlier tweets, or even recalled having posted such objectionable comments as a teenager.
The Permeance Of Fleeting Comments
One thing brought into sharp focus by this story is that however fleetingly a comment or opinion is posted online, its presence is permanent – or at the very least, it has the potential to be permanent. When a sportsperson gains public recognition, there will inevitably be far greater examination of any comments they may have posted online, and whether those comments reflect their stated values, and those of the sport with which they are closely associated.
Even in the more temporal forms of social media and messaging apps, such as Snapchat, any comment, image or video posted in a public forum has the potential to be 'screenshotted' or otherwise recorded. Indeed, there has been an increasing number of cases in which inappropriate (or simply ill-advised) comments or images have been shared online, only to be disseminated in the press resulting in significant repercussions for the reputation of the individual and posing challenges for future reputation management.
Possible Repercussions
The reason for stressing the permanent nature of posts is that there are a great number of potential repercussions that could play out later in an athlete's career, many of which are not immediately obvious. Quite apart from the implications on reputation management, imprudent tweets can have significant legal and financial repercussions that may not be nearly as public. While it is not possible to consider every possible scenario here (particularly as it depends on the exact nature of the post) some of the most important are:
Breaching a 'morality' clause or equivalent in a sponsorship contract, which may entitle the sponsor – cautious of any reputational and commercial harm to its brand – to suspend or terminate the agreement in circumstances where the athlete, or team, becomes the subject of public scandal or disrepute;
Disciplinary proceedings being instigated by a sport governing body, potentially leading to fines, suspension or another penalty, if social media is found to breach its code of conduct or ethics;
Historic social media posts being cited in the context of

existing disciplinary

[6] or Court of Arbitration for Sport (CAS) proceedings[7];
Opening up the risk of civil action being brought by someone identified in a social media post, particularly if the post is libellous of another individual, or forms part of a course of conduct which amounts to harassment of them;
In the most serious of cases, the potential for criminal charges to be brought, for example if the material published via social media contains threats, is indecent or grossly offensive (including racist abuse[8]) such as to constitute an offence under the Malicious Communications Act 1988 or Section 127 of the Communications Act 2003.
While some of these risks may be obvious, the risks associated with ill-advised social media posts can stretch well beyond that of public rebuke.
Reviewing Historic Posts
A first step that athletes and their team should consider taking when developing a social media strategy is to undertake a review of historic posts.
The process of reviewing historic posts can be time-consuming, not least if someone has been a prolific user of social media on a variety of platforms and over a period of years. There are a number of businesses that purport to offer reviewing and 'bulk-removal' services to help ensure that one's social media profile does not present a reputational risk, or at least to gauge the extent of such risk. It is possible to instruct agents, managers and lawyers to undertake such reviews. However, there will be an obvious reassurance from reviewing historic social media personally, and having a close understanding of what one has published online and what remains accessible for others to see.
Such a review can and should go hand in hand with wider reputation management, and there is an armoury of legal avenues by which to ensure that one's reputation is not unfairly damaged online. The law of privacy (including the common law tort of 'misuse of private information') can offer protection against images, correspondence and information in respect of which there is a reasonable expectation of privacy from being disseminated online. Similarly, one can look to pursue an action for libel[9] if websites – or indeed other social media users – publish false and defamatory statements. Intellectual property law can also be called upon in some circumstances, to prevent one's image from being misused in such a way that it harms one's reputation and personal brand.
The rights of individuals under UK and EU data protection law, in particular the right to erasure (or 'right to be forgotten') under Article 17 of the General Data Protection Regulation, can also be relied upon to seek restriction of the publication, or other forms of 'processing', of some personal information by organisations that can be said to control it, including the social media giants and Google.
Assessing Privacy Settings
To expect anyone with a significant (and growing) public profile to erase their social media entirely, set their account to 'private', or otherwise make it accessible only to a select group may not be the most welcome option, but these do of course remain options. Indeed, Facebook, Twitter, Instagram and other platform include extensive privacy settings with which to control access to posts.
Facebook's 'Privacy Checkup', for example, allows one to choose who will be able to see future posts and stories, and includes a general setting to limit who can see past posts: whether 'public', 'friends of friends' or 'only friends'. It also allows one to undertake a review of individual photographs and posts, and to change a range of privacy options for each. In relation to posts, one can scroll individually through previous posts, and in each case decide whether the post should be 'public', 'friends', 'friends except', 'specific friends' or 'only me'. Alternatively, the post can simply be erased completely.
Although Twitter does not include the same host of options, and one cannot set certain posts to 'private', it is possible to make an entire account private and 'protect' tweets, so they will only be visible to followers and do not appear in the results of Google and other search engines. One can also still review one's full account profile, to delete old posts on an item-by-item basis.
Ultimately the applicability and appropriateness of the various options available will depend on the circumstances of any one situation.
Developing A Considered Online Presence
One overarching lesson from the Ollie Robinson case is that however many legal and practical tools might be at one's disposal to 'clean up' previous social media activity, or combat the publication of private, inaccurate or defamatory material by others, they are likely to be of limited use if one's conduct on social media is reprehensible.
Once posted, comments expressing views that others will find offensive, that personally attack someone else, or otherwise bringing one's profession into disrepute are unlikely ever to be erased permanently. If they generate a media storm, expressions of regret and contrition can only restore a reputation so far in the eyes of many. Ultimately, there is no substitute for ensuring that one's conduct online is considered, pragmatic and above all respectful from the moment that one starts to use social media.
As a solicitor, it is well-worn advice that a client should never put in writing anything that they would be embarrassed to have read out in open court. It might equally be said that a sportsperson, whether fledgling or at the height of their career, should never post to social media any comment that they would be embarrassed to have read by their management, their governing body, their sponsors and indeed by fans.
In practical terms, the most important guidance it to be acutely conscious of what you post on social media (or may posted in the past), and how it will be received. This should inevitably involve:
Regularly revisiting old social media posts and actively reviewing them with the benefit of time, age, experience and hindsight (before others do);
Considering any post carefully in draft before posting it, and having in mind that it will be seen by employers, colleagues, agents, sponsors, fans and the press;
Ultimately, if in any doubt, refraining from posting.
______________
References
[1] 'Andre Gray sorry for homophobic tweet calling for gay people to 'burn and die'', theguardian.com, 20 Aug 2016, last accessed 8 July 2021, https://www.theguardian.com/football/2016/aug/20/andre-gray-apologises-homophobic-tweet-gay
[2] 'Ollie Robinson statement', ecb.co.uk, 2 June 2021, last accessed 8 July 2021, https://www.ecb.co.uk/england/men/news/2164862/test
[3] 'Ollie Robinson suspended from all international cricket', ecb.co.uk, 6 June 2021, last accessed 8 July 2021, https://www.ecb.co.uk/england/men/news/2166948/ollie-robinson-suspended-from-all-international-cricket
[4] 'Cricket Discipline Commission announces decision on Ollie Robinson', ecb.co.uk, 2 July 2021, last accessed 8 July 2021, https://www.ecb.co.uk/england/men/news/2183432/cricket-discipline-commission-announces-decision-on-ollie-robinson
[5] Oliver Downden Tweet, twitter.com, 7 June 2021, last accessed 8 July 2021, https://twitter.com/OliverDowden/status/1401825471294287877. Tweet in full: "Ollie Robinson's tweets were offensive and wrong. They are also a decade old and written by a teenager. The teenager is now a man and has rightly apologised. The ECB has gone over the top by suspending him and should think again."
[6] See for example the Israel Folau case and Rugby Australia's referral to the continued pattern of offensive tweets: Jack Anderson, 'Israel Folau And Rugby Australia's Code Of Conduct Hearing – The Likely Legal Arguments', 29 April 2019, https://www.lawinsport.com/topics/item/israel-folau-and-rugby-australia-s-code-of-conduct-hearing-the-likely-legal-arguments
[7] Indeed, the high-profile anti-doping case of Chinese swimmer, Sun Yang, was reheard on the basis of inappropriate Tweets by the chairman of the CAS Panel: Despina Mavromati, 'Inappropriate Tweets & The 'Duty Of Curiosity': Why The Swiss Federal Tribunal Ordered The Sun Yang Case Be Reheard', lawsinport.com, 19 March 2021, https://www.lawinsport.com/topics/item/inappropriate-tweets-the-duty-of-curiosity-why-the-swiss-federal-tribunal-ordered-the-sun-yang-case-be-reheard
[8] Brian O'Neill QC, Paul Renteurs 'Criminal Law Sanctions For Online Racist Abuse In Football', lawinsport.com, 7 May 2021, https://www.lawinsport.com/topics/item/criminal-law-sanctions-for-online-racist-abuse-in-football
[9] Defamation Act 2013, https://www.legislation.gov.uk/ukpga/2013/26/contents/enacted
Links
Read the Law in Sport article here.